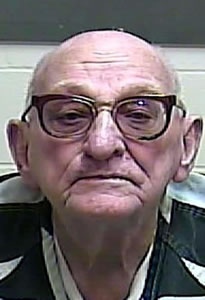 A 78-year-old Louisiana man has had himself castrated to gain parole from prison as part of a plea deal in which he confessed to 500 sexual abuse charges involving three young girls.
Francis Phillip Tullier paid for a surgical castration, and his testicles were removed at the LSU Earl K. Long Medical Center early Thursday morning, according to Baton Rouge newspaper The Advocate.
The plea agreement was made over a decade ago, but the castration was continuously put off because of Tullier's health issues. Attorney Nathan Fisher, who represented Tullier at the time, was quoted as saying that it was suggested that Tullier be castrated to gain release to avoid him "from having to die behind bars." Fisher added, "The victims probably weren't happy, but I'm not representing them. It took a lot of discussion, it wasn't something done on a whim."
Tullier was arrested in 1997 when one of the victims went to police and told them he had molested her "hundreds of times." Five other victims subsequently came forward with similar claims. Tullier was ultimately convicted on three counts and sentenced to 27 years in prison.
Tullier reportedly admitted to molesting other victims during a 2006 parole hearing, but failed to identify the victims.
The Advocate says Tullier is due to be released from prison next week, and that he plans on living as a registered sex offender in Iberville Parish.
West Baton Rouge Parish Sheriff's Maj. Richie Johnson was quoted as saying he had not heard of other physical castrations taking place by the state, but that he "wish[es] we'd use it more often."
Damn, he paid for his own castration? In the future they should just send the pervs to hang out with Bitchhog. In five days the guy will have no balls left.