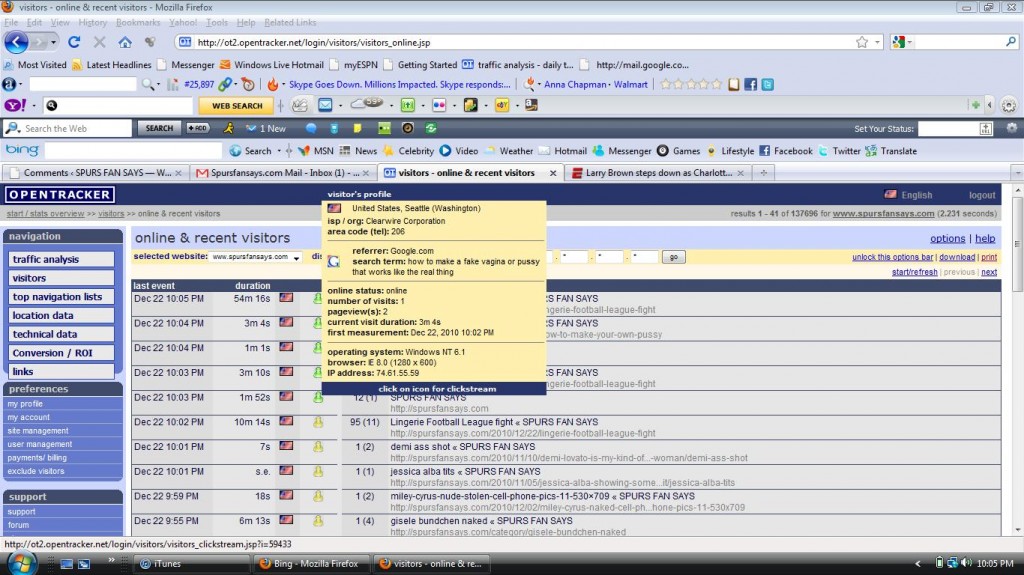 I had two of those "how to make your own vagina" screen shots, don't know what happened to the other one. And check out that pedo in Denmark. He must have been disappointed when he was taken to that post. And I went ahead and threw one in for Oz and his Maria Campo chick (it's on the first comment). Check out where the visit is from. Fitting.
And I was going to make a different post, but I'll include it in here. Check out this post at drunkenstepfather (anyone recognize her?) I was going to title the post, "A website is wrong of the day", just to copy his ideas again, but he didn't think it was her either, perhaps some of you would like to take a trip over there and insult him anyway. For kicks.
Hey, this was like a 3-in-1 post. No problem.