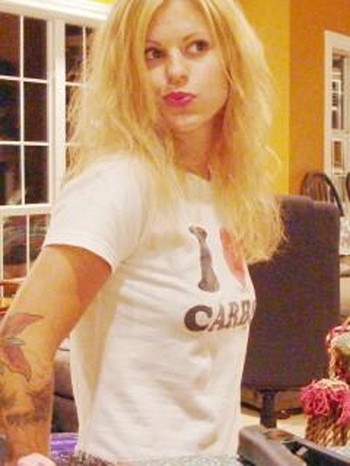 That's right bitches, time to get jealous. This is the woman who was the recipient of the smoothest line uttered in internet video history. I've been thinking of posting her for awhile now, being tattoos were discussed last night I figured this would be the perfect time.
You can see why I call her Woodstock or Graffiti. And I texted her and wrote, "You'd think someone who takes as many pics as you do would be photogenic." Her response? "Lol…fuck off."
That's why she's cool.