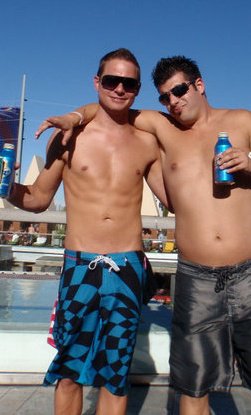 Still alive, old timer? Or have you succumb to one of the 87386846 diseases I now know about?
In case you want to rip me for old times sake…pic attached. Early summer Vegas trip.
I thought homos only need to worry about AIDS, why would Pixie care about any other diseases? In any case, it's good she was able to find a man while she was in Vegas. Didn't take her for a gal that would be into fat dudes, but hey, I guess a bitch has to pay the bills somehow.
P.S. Queef, would you please explain to Sack Murphy how if you work at thedirty, you should be able to take insults? I even told that pussy that I used to rip you worse than anyone, and how you were a good sport about it. Oh, and please remind him he killed thedirtyarmy site trying to play Mr. Internet Hero, as if he's forgotten.