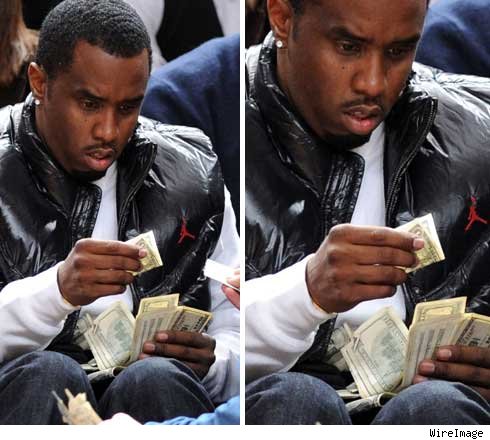 DG-
Someone has a slight mental problem
Valerie Joyce Wilson Turks has filed a lawsuit against the hip-hop superstar accusing him of being behind the 2001 September 11 terrorist attacks in New York and stealing a poker chip from her that was worth "100 zillions of dollars".
The woman also claims she and Diddy – real name Sean Combs – once dated and the 41-year-old star is the father of her 23-year-old son so wants $900 billion in child support while "loss of income" makes up the other $100 billion.
According to the Hollywood Reporter, Valerie accuses Diddy of sexually assaulting her children and breaking one of her child's legs. While a Los Angeles judge denied her request for a restraining order against Diddy, he did set a hearing for Monday.

I'd like to be in that courtroom to witness that hearing.