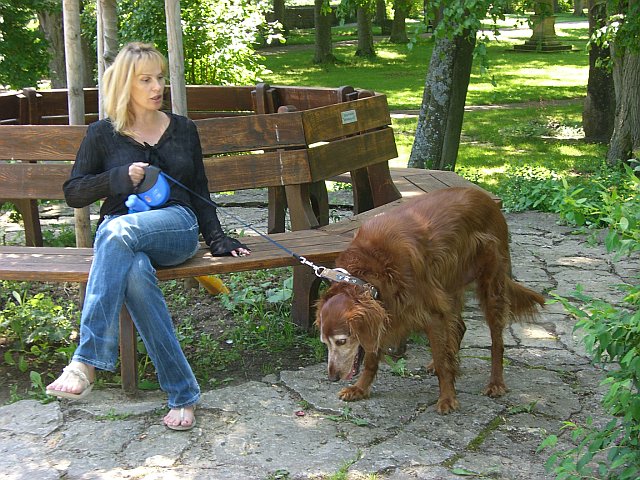 RQ: this is me and snickers. and did i ever tell you my hamster, Carlos died? I was genuinely crushed for months. I kissed him and made a grave for him…yes i kissed a dead hamster. one time i gave a pigeon cpr and it like exploded. it was weird. i love animals and they just love me. pics attached of carlos.
Son of a bitch, Carlos died? I was wondering why the flags were hanging at half mast at all the post offices the other day. Certainly looks like a proper burial, was your toilet backed up? As much as you love animals, I would have thought you would have bought him a tomb or something.
And that dog looks like he's just thrilled to be in your company, Giraffe. You're like the dog whisperer.