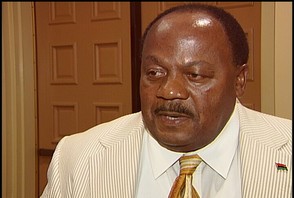 COLUMBIA, S.C. – An African-American lawmaker in South Carolina said Tuesday that stricter illegal immigration laws would hurt the state because blacks and whites don't work as hard as Hispanics.
State Sen. Robert Ford made his remarks during a Senate committee debate over an Arizona-style immigration law, eliciting a smattering of nervous laughter in the chamber after he said "brothers" don't work as hard as Mexicans. He continued that his "blue-eyed brothers" don't either.
Once his ancestors were freed from slavery, he said, they didn't want to do any more hard work, so they were replaced by Chinese and Japanese.
"We need these workers here. A lot of people aren't going to do certain type of work in this country," said Ford, D-Charleston. "The brothers are going to find ways to take a break. Ever since this country was built, we've had somebody do the work for us."
He recalled to senators that four workers in the country illegally showed up on his lawn and finished mowing, edging and other work in 30 minutes that would take others much longer, and only wanted $10 for the job. He went on to say he recommended the workers to his neighbors, and one local lawn care businessman lost work — a story one senator remarked was hurting, not helping, his case.
To read the rest of the story, click here.
I figured this would be fitting being Jose made a triumphant return. But I have to say as a "blue eyed brother," I work really hard. I think everyone knows that though, probably pointless for me to even write.