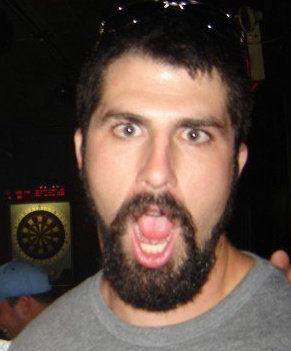 Agent Orange:
I attached the pics of the people who were involved with the hook up. The Mist chick is Crystal's friend from home.

We can thank Jessa for that tid bit of knowledge. Prob her biggest contribution to society to date:

Anonymous says:
February 15, 2011 at 9:21 am

You guys need to get your facts straight. Crys banged Junction and Drew banged Mist…

I remember someone who went by the name of MENSA member wrote a couple of weeks ago how stupid the site is. As if the stuff posted here would ever be considered brain dead or immature. Whatevs! In any case, for the sake of integrity, that Crys chick banged Encino Man above (you can't tell me that guy wasn't just unfrozen a couple of weeks ago) and Drew the magnet and trinket collector banged the brunette chick. Rest easy everyone, rest easy.