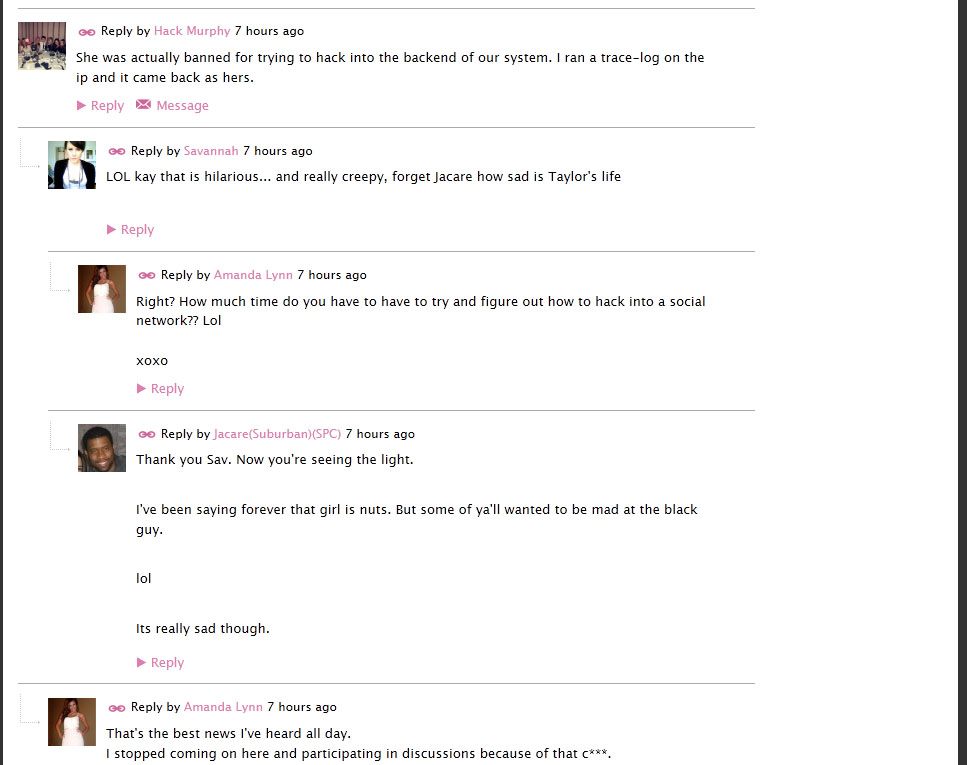 So, for those who I did not inform, I was "banned" from theDirtyArmy[dot].com. News to me that I "hacked the back-end," or whatever. Why would I hack something that I was already a member of? See, the difference between the DA site and Facebook is that I don't give two shits about fucking with the accounts of people I don't know.
Hack Murphy, I would like to see how my IP was traced from your system. Was it my work IP or my home IP? Funny how my work IP isn't blocked and I didn't figure out I was banned until 9:30 pm EST on my home computer. Also, which browser was I using? That would explain a lot if you could guess correctly. You're just spitting lame bullshit.

For anyone who believes that drivel, I have nothing else to say to you. Another thing, TOR is an excellent tool to hide your IP address.
See you later!
[edit: The lawyer who I spoke to has heard of thedirty[dot]com. This should be fun. I'll give an update after I meet with him this afternoon. I have .pdf and .html text copies of the post, just to keep my bases covered. Call me crazy. Oh, wait…]